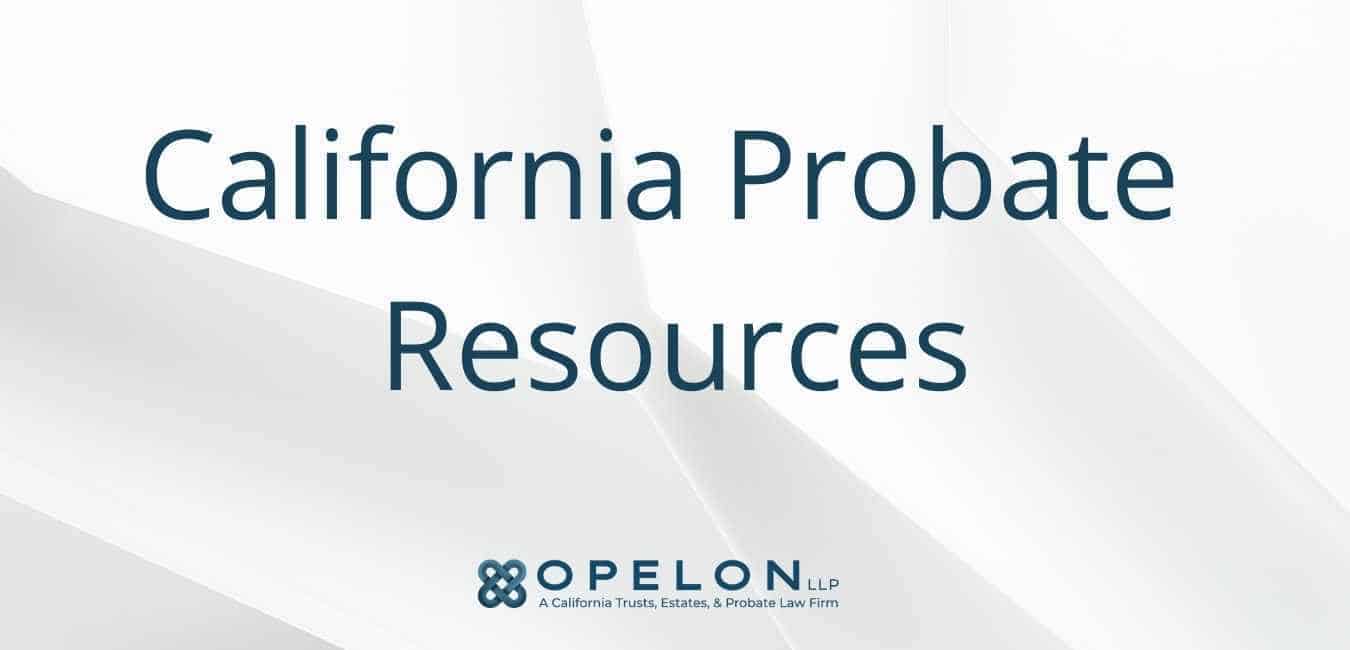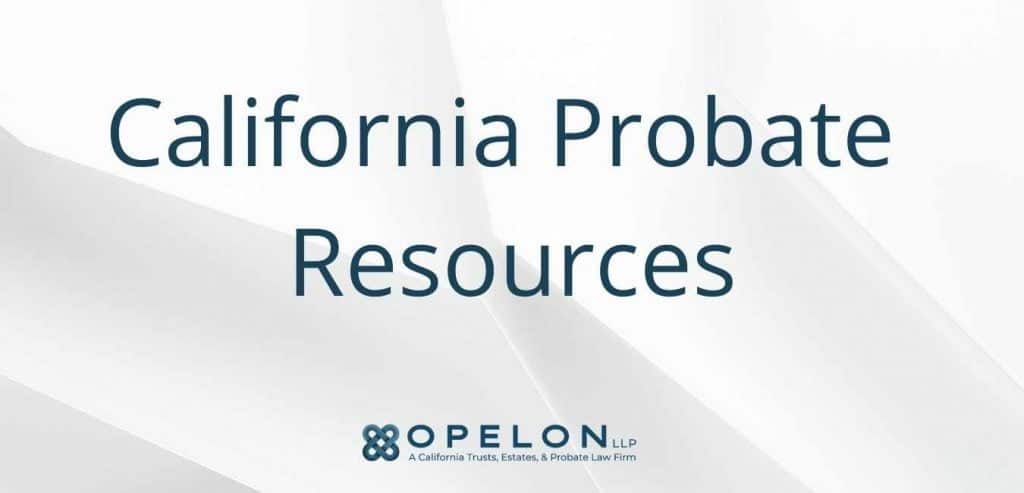 The California probate process is often a daunting obstacle. This post features over 49 links to helpful probate resources that might make the process less daunting, such as county probate court information, probate referee information, and general probate resources.
Find all of Opelon LLP's California Probate Resources below. This list was updated in May of 2021 and we do our best to keep our California probate resources list up-to date. Please let us know if any of the links below are outdated or if you have a link to contribute to our list at info@opelon.com
50+ Helpful Links to California Probate Resources
General California Probate Resources
How to Find Life Insurance Policies
The NAIC Life Policy Locator can help you find the life insurance policies and annuity contracts of a deceased family member or close relationship.
Life insurance companies will only respond to your request if they have reason to believe that any life insurance policies or annuity contracts are in the name of deceased, and you're a designated beneficiary.
What is a Probate Referee? A probate referee is used to determine the value of the estate property. 
A probate referee is a person who is appointed by the probate court to help value the money, property, and debts of an estate.
As of 2021 the minimum rate for a probate referee is $75 and the maximum rate is $10,000.  If you're interested in learning more about how these probate referees can assist you during your time of bereavement, please see the links below.
Take one of Opelon's quizzes below to get an idea as to whether your assets will be subject to probate or what type of estate planning may be best for you.
Southern California Probate Courts
Below is a list of Southern California Courts and other helpful California probate resources. 
San Diego Probate Resources
Los Angeles Probate Resources
Riverside Probate Resources
Orange County Probate Resources
Imperial County Probate Resources
San Bernardino County Probate Resources
Kern County Probate Resources
California Probate Resources
Santa Barbara Probate Resources
Ventura Probate Resources
We hope this list of California probate resources has been helpful to you and that it will help make the probate process a little less daunting.
Please let us know if you have any questions at info@opelon.com and we can do our best to provide some more information or connect you with someone who might be able to assist you in your probate needs.
Thank you for reading!