Searching for a Probate Lawyer Near Me?
Voted Best San Diego Probate Law Firm
We Advance All Costs for San Diego Probate Clients and Get Paid When We Close the Probate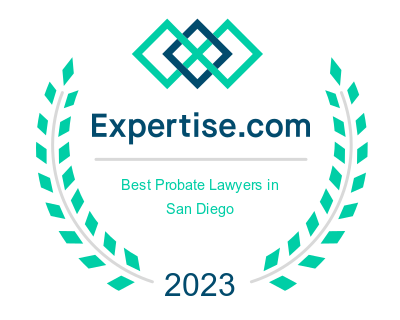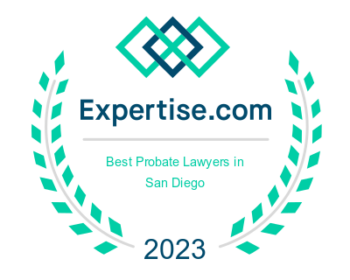 Free Consult with a
San Diego Probate Lawyer
(760) 278-1116


Find Out Why We Are The Best San Diego Probate Lawyers
3 rEASONS WHY WE ARE THE BEST PROBATE LAWYERS IN SAN DIEGO:
1. We Can Appear For You in Probate Court
If you would like to accompany us in court you are more than welcome to, however many of our clients prefer not to and that is not a problem on our end. We are able to handle all probate matters on your behalf.
2. We Speak So You Understand
Probate is filled with foreign terms and strict rules. We make it a point to translate the legal jargon into plain English so that all of our clients understand how the process works.
3. We work virtually or in office, you decide
Opelon LLP's online secure client platform allows us to work with clients all over the state of California, so there is no need for you to take time off work to meet us in our offices.
If someone you loved passed away in San Diego or has California assets, you may need an experienced San Diego Probate Attorney to guide you through the probate process.
At Opelon LLP, our sole mission is to improve the lives of our clients by handling the complicated and stressful probate process.
This includes filing the probate petition and other probate court required documents and gathering the assets of the decedent to create an inventory. 
We work hard to get you and your family the inheritance you are entitled to.
Probate is Not Easy in San Diego
Understanding Probate in San Diego
How Long Does A San Diego Probate Take To Complete?
In most counties in California, the minimum time to complete a formal Probate is approximately 8 months (i.e. 2 months to get a hearing date to have an Executor/Administrator appointed + 4 months for creditors to file a claim + 2 months to get a hearing to approve final distribution).
However, even a "simple" Probate (e.g. one with few assets, few (if any) controversies, few (if any) creditors, and little (if any) taxes owed), takes 10 months, but more often closer to 12 months and in some counties even longer due to few judges handling many probates.
For comparison, a more "complicated" Probate (e.g. where the Decedent had many assets, creditors, heirs, beneficiaries,  unknown heirs and beneficiaries, was a defendant in a pending lawsuit, or had significant taxes, etc.) could last years.
Probate is a legal process that takes place when someone passes away with limited (or no) estate planning in place.
During the process, the last will and testament may need to be submitted to the probate court where a probate judge will appoint a fiduciary to handle the distribution of the decedent's estate. 
Can I Handle The Probate Process without an Attorney?
...Should I hire a Probate Attorney?
The complexity of a probate largely depends on the value and type of assets and the debts of the decedent. The trouble is, you don't know what you don't know, and if an estate is mismanaged you may find yourself personally liable.
Hiring an experienced San Diego Probate attorney will ensure that the proper filings are made with the court and the correct notices are given to all interested parties. Each court has their own unique local rules when it comes to carrying out these tasks.
A good place to start is by giving us a call for a free consultation or by taking our Probate Quiz to find out if the assets in question are subject to probate.
How to "Find a san Diego Probate Lawyer Near Me"
We work with probate clients all throughout the state of California. With that said, if you prefer to come into our office, we are based in Carlsbad which is located in north San Diego.
Average estate plans per year
Years of combined attorney experience
California Counties Serviced
"We Take Pride in helping good people Navigate Tough Situations"
Our San Diego Probate Lawyers Know Their Way Around Probate!
To open probate you will file a petition for probate and publish notice. Once filed you will be given a hearing on the probate petition and then issued "Letters"
Gather Assets; Give Notice; Pay Creditors and Taxes
After probate is opened, you will need to prepare and file a list of the estate assets, give notice to any known or reasonably ascertainable creditors, and pay the decedent's expenses, debts, and taxes.
Obtain Court Approval and Distribute Assets
Once the final accounting is prepared and notice is sent to all interested parties, the court will need to approve the final accounting and issue an order to distribute assets. 
Work with a San Diego Probate Lawyer from Opelon to guide you through the Probate process.

All the way through.
Work with a San Diego Probate Lawyer so you are not alone.
Here are some of the services our San Diego Probate Law Firm Provides
Our San Diego Probate Attorneys are committed to giving each of our clients the best experience possible.
We will advise you on your options and take all of the legal stress out of your circumstance so that you can focus on your grief and family. 
Types of Probate Estate Proceedings we Handle
Meet Your Top San Diego Probate Attorney
T. Owen Rassman
Attorney T. Owen Rassman
Opelon LLP combines big firm qualifications with small firm accessibility. With degrees in tax (LL.M.), law (J.D..) and business (M.B.A..), its Co-founding Attorney, T. Owen Rassman, is uniquely qualified to bridge the often overlapping areas of Trusts, Estates, & Probates. 
Owen has the experience and qualifications to counsel you from start to finish.
At Opelon LLP, our level of service extends far beyond our qualifications. Owen strives to build lasting relationships. At Opelon LLP, you will get to know your attorney and feel comfortable asking questions. That's a promise!
Estate planning is done on a flat fee basis, so questions are encouraged. Probate fees are set by the court, and we bill hourly for trust administration services. In all situations, the initial consultation is free.
Our business model is built on providing quality service at reasonable rates. If our clients are happy, we are confident they will refer friends and family. It is as simple as that.
T. Owen Rassman is originally from Los Angeles, and still has close ties to the city, including family and his UCLA Bruins, but his heart lies in North County San Diego.
When not reading up on changes to the tax code and counseling clients, Owen enjoys spending time with family, surfing in Cardiff and traveling.
More than I expected. And I can call him directly. You will not find that in most legal offices. Very professional and knowledgeable. I have found my estate attorney. Thank you, Owen.
Here Are Answers to Some Common san Diego Probate Questions
FAQ's Answered by a San Diego Probate Lawyer
Find probate law firms near me
Do I Need to Hire a Probate Lawyer?
Unfortunately like most legal questions, the answer is: "It depends…"
If you answer NO to any of the questions below, then it is a good idea to reach out to us for a free consult. 
Click below to take our Probate Quiz and one of our Probate Lawyers will reach out to you!