A question we often encounter in estate planning is, "What happens to my airline miles when I die?"
With so many of us enjoying the perks of accumulated airline miles, it's natural to want to ensure they don't go to waste when we pass away.
However, the fate of your airline miles largely depends on the policies of the individual airline's frequent flyer program.
What Happens to My Airline Miles When I Die? Start by Looking at Specific Airline Policies
Different airlines have different policies regarding what happens to miles or points after death. Some airlines may allow miles to be transferred to a beneficiary, others might close the account upon death, and still, others might allow miles to be used for a period following the account holder's death.
For instance, American Airlines does not allow miles to be willed or inherited. However, they do review requests for the transfer of miles on a case-by-case basis following a death.
On the other hand, Delta Airlines Skymiles are not transferable upon death, according to their terms and conditions. However, anecdotal evidence suggests that the company might sometimes allow transfers. Delta Air Lines SkyMiles does have a program set up to donate miles to a charitable cause.
Southwest Airlines Rapid Rewards points, unfortunately, become inactive upon the member's death and cannot be transferred.
See this guide for a more detailed list of airline policies.
Can I Put Airline Miles in a Trust or Will?
Airline miles and other reward points are technically not property, but contracts with the provider, so they aren't handled in the same way other assets are in a trust or will.
However, depending on the terms and conditions of the specific airline's loyalty program, you might be able to effectively pass them on through your trust.
Here's how: In your trust or will, you can express your wish to have your executor or successor trustee access your frequent flyer account and use the miles on behalf of a beneficiary. However, this is subject to the airline's terms and conditions. It's important that the executor or trustee have the correct information to access these accounts, such as usernames, passwords, or answers to security questions.
As always, it's crucial to consult with a knowledgeable attorney in these matters. The world of digital and contractual assets is constantly changing, and professionals like those at Opelon LLP stay updated with these changes to provide the best advice. It's a new frontier in estate planning, and we're here to help navigate it with you.
Given that policies can change and are subject to interpretation, it's important to plan ahead.
If you have a significant amount of airline miles, you might want to mention them in your will and indicate your wish for them to be transferred to a specific person.
However, keep in mind this doesn't guarantee the airline will honor your request, as their policy ultimately governs.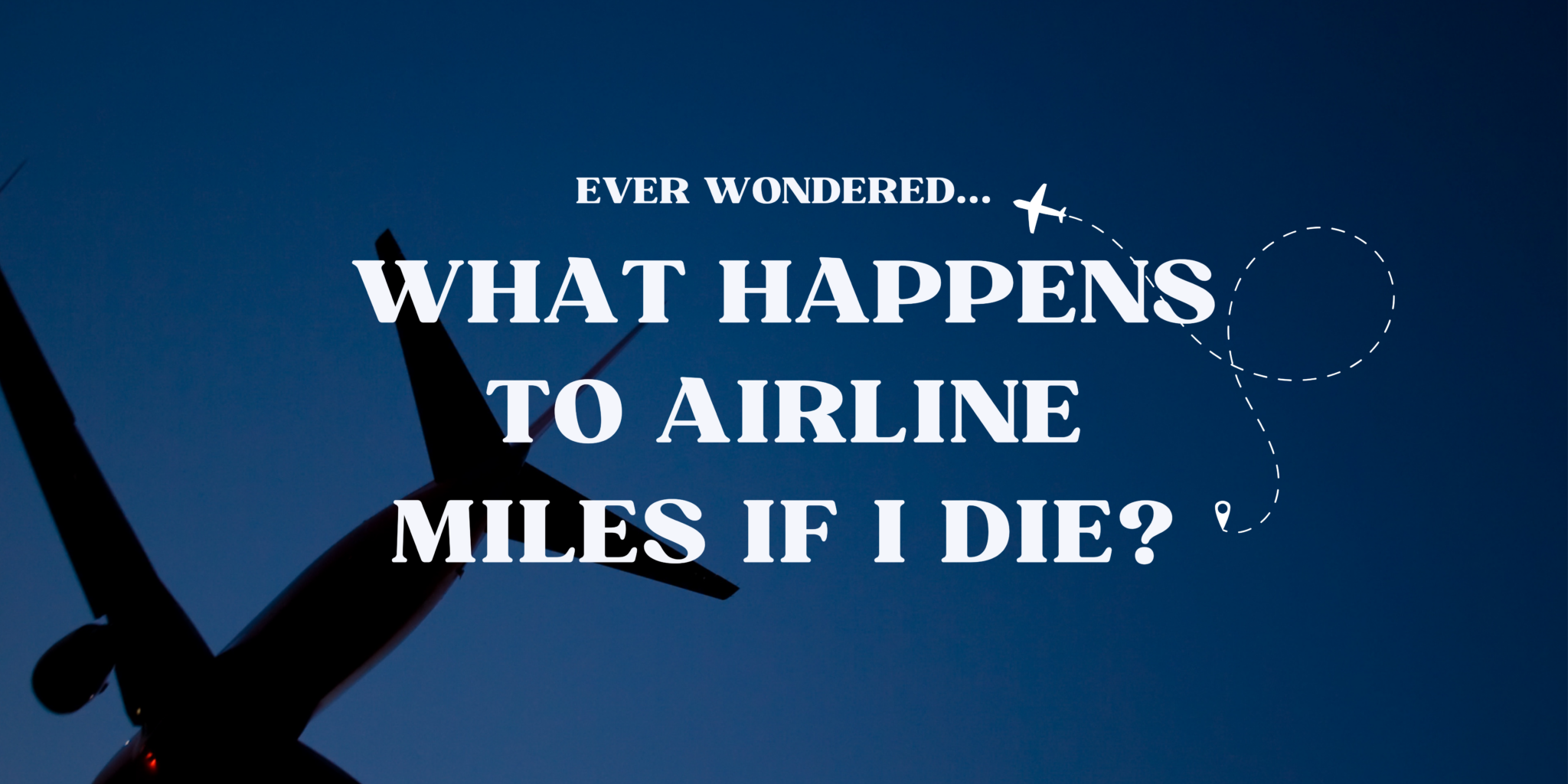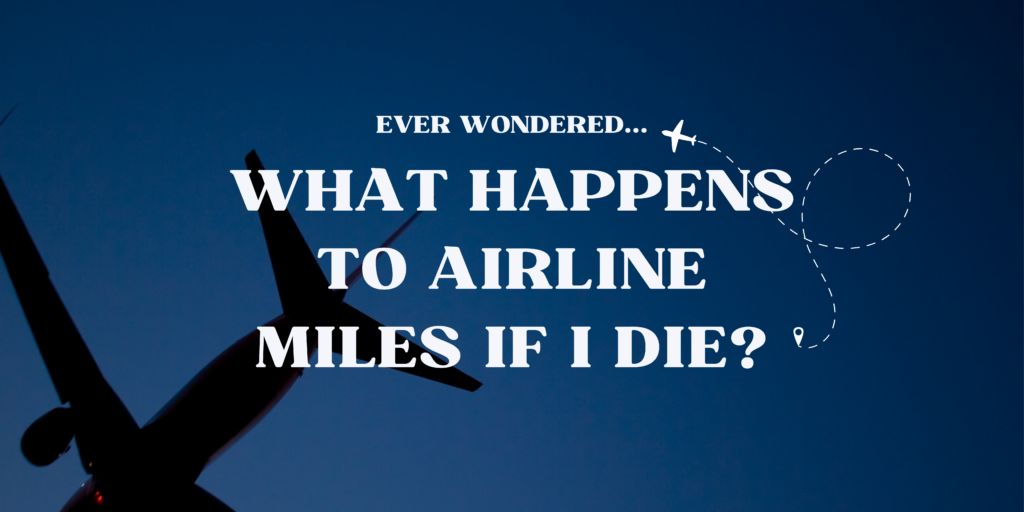 Keep Your Accounts Active and Shared
To potentially extend the lifespan of your miles, it's worth considering keeping the account active, perhaps by ensuring someone you trust has access to the account information and can use the miles after your death (if the program terms allow).
Can airline miles be transferred?
Airline miles are typically non-transferable under normal circumstances, at least not without incurring a fee.
Most airlines do offer a mile transfer service to other living members, but they often charge a per-mile fee that could potentially make the transfer less worthwhile.
Additionally, these transfers are usually capped at a certain number of miles per year. Before deciding to transfer miles, it's important to review the specific airline's policy or contact their customer service for detailed information. However, upon death, transfer policies can differ significantly.
Talk to an Estate Planning Attorney About Your Miles
If you're unsure how to handle airline miles in your estate plan, it's a good idea to consult with an attorney experienced in probate law.
They can help you navigate these waters and potentially provide other solutions you haven't considered.
So, what happens to airline miles when I die? Still Looking for Guidance? Contact Opelon LLP
While there is not a blanket answer to the question "What happens to my airline miles when I die" we hope this article has given you a good starting point.
When it comes to estate planning, no detail is too small. If you're located in Carlsbad, California, and you're looking for expert advice on how to handle your airline miles or any other aspect of your estate, reach out to us at Opelon LLP.
Our seasoned probate attorneys are here to ensure your wishes are respected and your assets are handled appropriately.
You've worked hard to earn your miles, let's work together to make the most of them. Contact Opelon LLP today to ensure your loved ones can continue your travel legacy.