Encinitas Estate Planning Law Firm | Voted Best in San Diego
Schedule a free consultation with one of our estate planning attorneys today!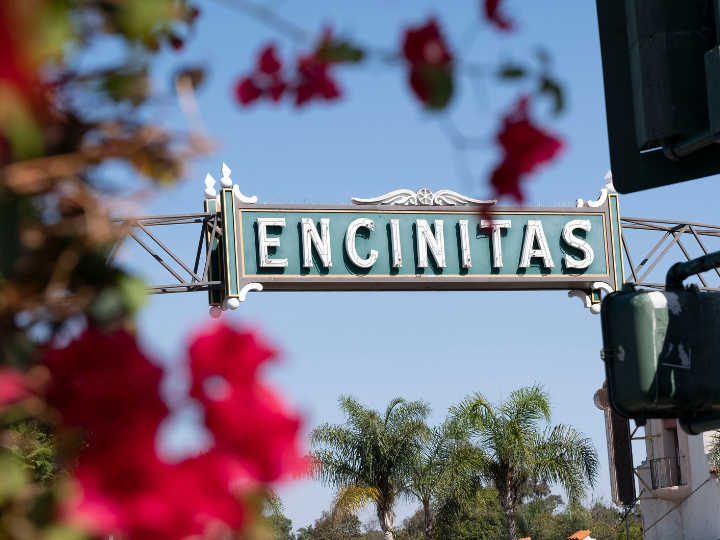 What People Say About Our Encinitas Estate Planning Attorneys
I hired Owen for help with trust and estate issues. He was extremely professional, patient and took the time to educate not just handle the legal. Additionally, Owen would say if there was something I would be better served doing myself for the sake of avoiding the expenditure, or at least having that option to do so. With trusts it is nice to have peace of mind - I would definitely work with again and am very pleased.
My sister and I were Co-Trustees of my Mom and Dad's Estate. We were flailing and had little confidence in the La Jolla Estate Lawyer that Mom and Dad had for 30 years. With a single phone call, Owen guided us through our process and then in an office visit gave us advise on an issue we had with the estate distribution and subsequent tax filings. My husband passed away suddenly, we had started our will and living trust with another law firm but circumstances did not allow us to complete the documents. Owen assisted me with all the papers I had to accumulate and gave me a precise list of To Do's in order to complete my will, Power of Attorney and get all necessary assets into my trust. I have every confidence that Owen will assist my heirs so that in my passing the distributions will be one less thing they will have to arrange.
Unbelievable service! Needed to make modification to a trust, contacted Mr. Rassman. From day one, he was a good listener, friendly, courteous and very professional. Listened carefully to what we needed and in no time drafted the documents for our review. Explained the process VERY clearly. Always on time and very accessible (not like other lawyers, where you have to wait for days to get a call back). If you need a estate planning lawyer, He is the ONE! Thanks for your service Mr. Rassman!
My wife and I unequivocally recommend Owen Rassman for estate planning services. We were recently referred to Owen to discuss our estate plan, which required significant updating. Being a lawyer I was not only impressed with his knowledge (he explained the options in a concise and cogent manner) but his extraordinary professionalism. And, the fees for his services are exceeding reasonable.
Estate Planning Attorney in Encinitas, CA – Secure Your Legacy With Opelon LLP
Welcome to Opelon LLP, your trusted local Encinitas estate planning law firm serving Encinitas, CA. Our team of expert estate planning attorneys is dedicated to helping you plan for your future and protect your legacy.
If you're looking for a reliable estate planning attorney in Encinitas CA, you've come to the right place. 
We understand that estate planning is more than just drafting wills and trusts; it's about ensuring your hard-earned assets are managed and transferred in accordance with your wishes.
Click here to see our Encinitas Estate Planning Attorney Fees
Why Choose Our Estate Planning Lawyer in Encinitas CA?
At Opelon LLP, we believe in offering personalized legal services. Our estate planning lawyer in Encinitas CA will work closely with you to understand your individual needs and tailor a plan that suits you best.
Our services range from drafting wills and trusts, estate planning legal documentation, handling probate issues, to offering guidance on tax-efficient strategies to preserve your wealth for future generations. 
When it comes to estate law in Encinitas CA, we're the professionals you can count on.
A Comprehensive Estate Planning Law Firm in Encinitas CA
Estate planning involves a variety of complex legal and financial aspects. As a comprehensive estate law firm in Encinitas CA, we have the experience and expertise to handle all aspects of your estate planning. Our team of estate lawyers and professionals is equipped with the knowledge to navigate the intricate California estate law landscape, making us a top choice for residents looking for an estate planning attorney in Encinitas.
Best Encinitas Estate Planning attorney Near Me (Map)
Secure Your Future With an Encinitas Estate Planning Attorney
A well-drafted will is the cornerstone of any sound estate plan. Our will attorney in Encinitas CA specializes in creating comprehensive and legally sound wills that stand the test of time. Whether you're looking to establish a simple will or a complex trust, our will lawyer in Encinitas CA is ready to guide you every step of the way.
We don't just offer will legal services. Our will planning attorney in Encinitas CA can also provide advice on how to minimize potential estate taxes, ensure the seamless transition of your business, or protect a beloved family home.
Choose The Best Estate Attorney In Encinitas CA
Our reputation as a top estate attorney in Encinitas CA stems from our commitment to providing compassionate and effective legal counsel. We recognize the sensitive nature of estate planning and ensure your interests are our top priority.
Whether you need an estate lawyer in Encinitas CA to handle a small or large estate, our estate legal team is ready to help.
At our estate law firm in Encinitas CA, we treat every client as part of our family.
Reach Out To The Top Revocable Living Trust Lawyer In Encinitas CA
At Opelon LLP, we believe that a well-planned estate is the greatest gift you can leave your loved ones. Don't leave the future to chance; contact the best revocable living trust lawyer in Encinitas CA today.
Ready to start your journey with the most dedicated estate planning attorney Encinitas has to offer? We're ready to help. Contact Opelon LLP today to book your consultation with our estate planning attorney in Encinitas CA.
Let us help you create an estate plan that protects your assets, provides for your loved ones, and gives you peace of mind.
Choose Opelon LLP, the top-rated estate planning attorney Encinitas trusts to safeguard their future. We're more than just a law firm; we're your partners in securing your legacy.
Your Estate Planning Attorney Encinitas CA – Schedule Your Consultation Today!
Don't delay securing your legacy. Contact us today to schedule your consultation with our top-rated estate planning attorney Encinitas residents rely on.
Let's work together to create a plan that not only meets your needs but also surpasses your expectations. Secure your legacy today and avoid probate with Opelon LLP – your premier estate planning law firm in Encinitas CA.