Estate planning can be overwhelming at first glance.
That is why we have created a super simple 21-step estate planning checklist.
Use this estate planning checklist to start thinking about how to plan to protect your hard-earned assets and loved ones.
Step 1. Set up a Will
Problem: Where will your assets go after you pass away?
Solution: Your will sets out who will receive your property after you die. If you pass on without a will, your assets will be distributed according to California's intestate succession laws, which may not reflect your preferences. In a will, you can also name a guardian for minor children and leave money to charity.  Wills are relatively inexpensive to set up, however, they only provide for the transfer of assets after death. Additionally, Wills still need to go through the probate process, which is a time consuming and costly event.
Step 2. Set up a Trust
Problem: How can you avoid probate, unnecessary taxes, AND distribute your assets in installments (rather than outright).
Solution: A living trust becomes the owner of assets during your lifetime and avoids probate when you pass away. A testamentary trust comes into effect when you die and may set conditions on the distribution of assets within the trust.
These are good options to reduce the tax burden on your estate or to determine the terms and schedule of when assets will be distributed to beneficiaries. This is especially true when you have minor children and do not want them to inherit everything upon turning 18.
A final benefit of creating a trust is that the administration is private which makes it less likely to be contested.
Step 3. Execute a Health Care Directive
Problem: Who will make your health care decisions for you if you are unable to make them yourself?
Solution: An Advanced health care directive, also known as a health care power of attorney, sets out what medical procedures you do not want to receive if you are incapacitated and cannot express your wishes. It also identifies an individual who will make health care choices on your behalf when you cannot.
This individual is called a health care agent or proxy.
Step 4. Execute a Financial Power of Attorney
Problem: Who will make your financial decisions if you are not able to make them for yourself?
Solution: A financial power of attorney has limited or broad powers over your financial affairs. You can determine that the power of attorney comes into effect when you are incapacitated and ends when you pass away.
Alternatively, a financial power of attorney can take effect immediately and ends when you become incapacitated, depending on your circumstances.
Step 5. Update HIPAA Authorizations
Problem: Will doctors discuss your medical information with your loved ones?
Solution: HIPAA is a national law that governs the portability of your health coverage and the privacy of your health records.
You should make sure your authorizations for who can access your records are up-to-date and still reflect your preferences.
Step 6. Plan for Your Children's Inheritance
Problem: The truth is young people are more susceptible to making poor financial decisions.
       Would you be comfortable with your 18-year-old inheriting your entire estate outright?
Solution: Decide when and under what conditions your children will receive their inheritance by placing funds in a trust under the control of a trustee. You can combine a trust with a will and other legal tools to create a tailored plan that protects your family members and the assets you leave them.
Step 7. Update All Beneficiary Forms
Problem: People acquire assets at all stages of their life. What happens if they don't update the beneficiary designation after major life events such as getting married or having children?
Solution: Many important assets, such as IRAs, 401Ks and other insurance policies, have designated beneficiaries. Review this information to ensure it is still consistent with your wishes. Assets with beneficiaries will pass outside of probate.
With that said, check your beneficiary designations every few years to verify that they reflect your current wishes.
Step 8. Review and Obtain Any Life Insurance
Problem: What financial position will your loved ones be in if you were to pass away?
Solution: If you do not yet have life insurance, you may want to purchase a policy to take care of your loved ones. Updating your beneficiaries on any existing policies ensures the right person will be able to claim benefits when you pass away.
Every estate plan should take life insurance into consideration. It can provide your loved ones with financial support and liquidity to pay any death taxes. In addition, if you own your own business it can be used to fund your Buy-Sell Agreement or retirement plans.
Step 9. Review the Current State and Federal Estate Tax
Problem: Will your estate be subject to any estate taxes?
Solution: Depending on the size of your estate, your heirs could be required to pay a significant amount in taxes if your will goes through probate.
You can take advantage of some legal tools to safeguard your assets for the benefit of your beneficiaries. Tax laws can change at any time, so be sure to review and plan accordingly.
Step 10. Plan for Funeral Expenses
Problem: Will your loved ones have the funds to pay for your funeral?
Solution: Put money aside to save loved ones the burden of financing your funeral. Consider a prepayment plan or special account at your bank that is payable on death.
Your lawyer or financial adviser can help you decide what works for you.
Step 11. Make Your Final Arrangements
Problem: Do your loved ones understand your final wishes?
Solution: Specify before you pass on if you would like to be an organ donor or gift your remains to medical science.
Have a family meeting.  Let loved ones know whether you would like to be buried or cremated. It is not uncommon to specify where you would like your final resting place to be and what type of funeral and/or memorial service you would like to have. Some people even pick out the music and pictures they want to be displayed.
This does not need to be specified in a rigid legal document. You can make your wishes known in a hand-written letter and include it in your estate planning binder.
Step 12. If You Own a Business, Create a Succession Plan
Problem: What will happen to your business if you become ill or pass away? Will your loved ones be compensated for all that you have built?
Solution: Your business may be the primary source of your income. Consider a plan that ensures an easy transition to the next generation while giving you income in retirement.
Explore different legal options to protect your heirs and your business in the event of your passing. This can include entering into a buy-sell agreement, moving your business into your trust, or simply creating an exit strategy with a trusted employee.
Step 13. Organize and Store Important Documents
Problem: Will your loved ones be able to find all of the important information relating to your assets? Will they be able to locate your original estate planning documents?
Solution: Keep all important documents, such as your will, insurance policies, real estate deeds, trusts, funeral arrangement plans, stock certificates, and debt information in one place.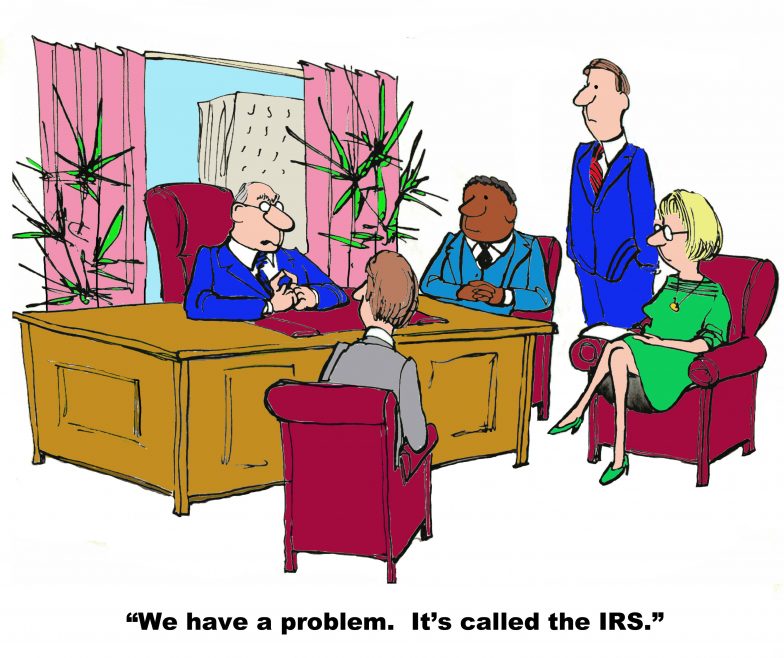 Tell your executor where to find this information to make it easier to organize your estate after your passing.
At our law firm, we provide clients with a "Life Organizer". Similar to this estate planning checklist, our Life Organizer is a binder with tabs for all important documents.
Additionally, it is a good idea to have a scanned copy of all documents stored on a secure server.
Step 14. Verify All Property is Titled Correctly
Problem: Will your property pass to your beneficiaries outside of probate?
Solution: Make sure the title to your home and other real estate assets are in the right names. The title can affect what property is transferred through the right of survivorship and what becomes part of your estate. You can take legal steps to attempt to change property title if necessary.
Step 15. Notify Family Members of Where You Keep Your Estate Planning Documents
Problem: What will happen if nobody can find your estate planning documents?
Solution: One common misconception people have is that there is some sort of estate planning document repository where your documents are on record.
The truth is that you may have the only copy of your documents. If you don't give a copy to your agents or beneficiaries, or let them know where you store your documents, there is a strong chance that the documents will not be found. Important documents, such as powers of attorney and health care directives, may be required even before your passing.
Make things easier on your loved ones by disclosing where important legal documents are kept. You can use this estate planning checklist as a guide to share information about where your important documents are located.
Step 16. If You Have a Trust, Verify That It Is Fully Funded
Problem: What happens if you create a trust and never move any assets into it? Answer: the trust will be invalid.
Solution: A living trust is one way to preserve assets for loved ones, but only if the trust has ownership of those assets. Funding a trust means transferring assets into it or naming the trust to be the beneficiary of an asset after your passing.
Similarly, a testamentary trust is funded by placing assets in a trust at the time of your death through a provision in your will. It is best practice to revisit your assets every year and make sure everything that should be in the trust has been transferred there.
Step 17. Make a List of Any Money Owed to You
Problem: How will your loved ones be able to collect any money that is owed to you after your death or incapacity?
Solution: Simply making a list of all money that is owed to you and putting it with your estate planning documents is a step in the right direction.  It is also a good idea to include a copy of any promissory notes or agreements that specify who owes you money and on what terms.
Step 19. Make a List of Any Outstanding Debts
Problem: What happens if your loved ones receive their inheritance but are sued down the road by people trying to collect a debt that you owed them?
Solution: Your executor and trustee will have to take care of debts held in your name. Make a list of any debts connected to your assets, such as car loans and mortgages. Itemize open accounts like lines of credit or credit cards and any other debts such as state or federal taxes.
Your executor and trustee should pay off all debts prior to distributing any assets so that your beneficiaries do not have to worry about any future claims.
Quick Tip: Requesting a free credit report can give you a handy list of creditors.
Step 20. Create a Personal Property Memorandum
Problem: How will your personal property (such as jewelry, clothing, artwork, etc.) be split up between your beneficiaries?
Solution: To leave certain items such as family heirlooms to specific people, make a list with a designated beneficiary attached to each object. This is called a personal property memorandum and can be an exhibit to your will or trust.
It is important to work with an attorney to verify that your written wishes will be upheld.
Step 21. If You Are a Veteran, Obtain DD-214 and keep a copy with your Estate Planning Documents
Problem: In order to have a military funeral, your loved ones will need to have a copy of your DD-214.
Solution: Your DD-214 is confirmation of discharge. It is required to obtain veteran's benefits and for burial in a national cemetery. Veterans may also receive a government headstone or marker to acknowledge their service if buried in a private cemetery. Step 21 of this estate planning checklist is important if have served in the military. Be sure to keep a copy in a safe place.
Estate Planning Checklist Conclusion
Thank you for taking the time to read through our 21 step estate planning checklist. We hope that it has been beneficial and will help you organize and plan for the future.
If you have any questions about our estate planning checklist, feel free to reach out to one of our firm's estate planning attorneys in San Diego.